In 2009 my buddy Mischa and I wanted to make a ding in the healthcare universe. We were both pretty fed up with the status quo for consumer health, and felt like we could build a communications app that made it much easier for doctors and their patients to communicate digitally.
We learned some really harsh lessons about the American healthcare system. Namely, some of the powers-at-be who want to maintain the status quo can make Russian mobsters look like pussies.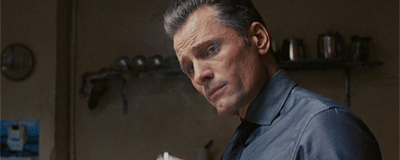 If you work for Russian organized crime business, please know that I have the highest respect for your craft – no insult intended.
DoctorBase was also a lesson in competing with better-funded competitors as a bootstrapped startup by sticking to your passion for building the best damn product with superior marketing tactics – and ignoring the VC hype machine.
Our closest competitor HealthXXXX had raised 30x more money than we did, but at the time of our acquisition we were a totally employee-controlled company and was doing over triple their revenues with nominal churn.
VCs had passed on us because, well HealthXXXX had raised much more money and (according to their formulas of prediction) that meant they were going to win.
A very famous VC told us that "HealthXXXX is going to run away with the market." I printed out his email and taped it to my desk so I could stare at it every Saturday when I showed up to the office.
We eventually raised $1 Million via Angelist only after we were profitable (as a cash cushion) and at a healthy valuation that kept us founders in total control of the company.
When other digital health founders ask me how we did it, the short answer is that we approached our startup differently than our competitors – we treated software development and product marketing as the same discipline.
Many folks assume my first startup Five9 was more important to me because it became a much larger company, but in truth my time at DoctorBase were the best five years of my life (even better than college!). I think it was because we all felt like we were on a mission, and the team was small enough to feel like family.
At the time we sold the company we had about 18,000 doctors communicating electronically with nearly 9 million American patients. We were small, but we were a badass gang. I mean, not as bad as Russian mobsters, but still.